Time left until the announcement!
Days Hours Minutes Seconds
Click on the red button below to see who won the 10th to the 4th place!
 The Artist of AISS Creative Award 2020 or #AACA20 by Aspiration International Secondary School has managed to garner over 100 registrations. 
We have young people from all over Malaysia, 
as far east as Sabah,
as far north as Kedah and 
as far south as Johor, 
from 14th April to 21st May 2020, putting their hearts and souls into their artwork because they wanted to bring Malaysians (and all people from our planet) together, to bring much-needed positivity, light and hope during these dark times.
One People. One Nation. One Planet Against Covid-19
The excitement is over and the time has come to announce the results! 
However! There is a change as we will announce the winners in two parts!
#AACA20 Result Announcement Part 1 – Monday 8th June 2020 at 8 pm – for the 10th to the 4th place winners.
#AACA20 Result Announcement Part 2 – Sunday 14th June 2020 at 8 pm – for the top three winners!
Who will be the Artist of AISS 2020?
We shall find out soon enough!
Stay tuned! Here, exclusively, at this website! See you soon!
Team #AACA20
 

Click here to see the announcement of the winners!

Highlights
Note: The order of these highlights are randomly chosen and are not related to the judging process
Leong Yeow Shing
Ng Sherlyn
Hencirus
Carlson
Rey Ng Kar Lit
Siah Pei Shan
Nufail Althamis
Ummi Hani
Hii Mao Xing
Nacchammai Seetha
Kartigayen Naidu
Caleb Fung
Davinesh
Yap Yee Xen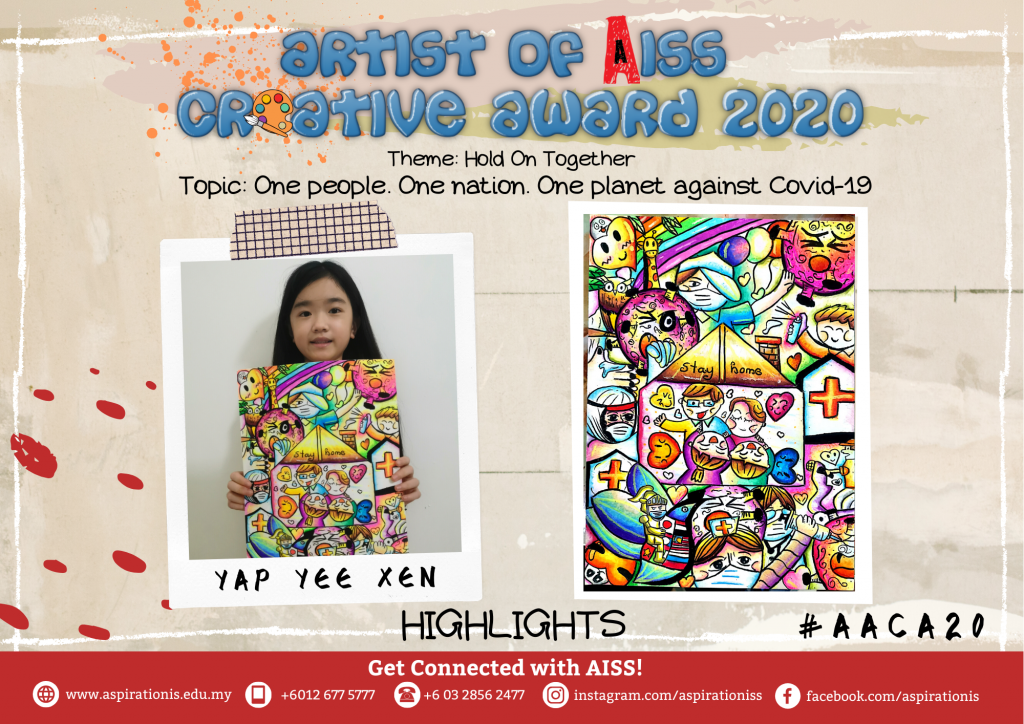 Chloe Saw Hui Min
Christa Vrodice
Rex Ng Kar Hen
Ong Li Wen
Raymond Lo
Aidan Teo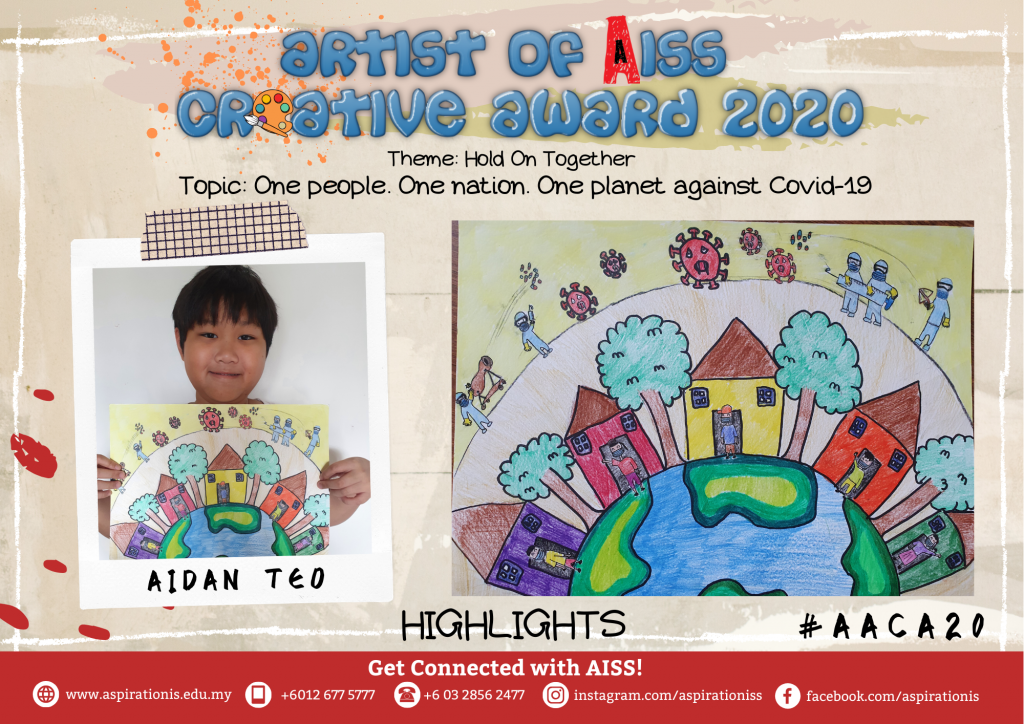 Natalie Tan