If thou aims to win,
the prize of riches shall be thine.
If thou seeks more,
thou shall join.
AISS Chess Championship #ACC2021
Sunday 27th February 2021
Under-12 @ 12.30 – 2.30pm
Under-17 @ 4.00 – 6.00pm
Aspiration International Secondary School brings the Malaysian chess enthusiasts its second AISS Chess Championship #ACC2021.
Register and join the online chess competition and stand to win cash prizes:
Under-17 Category RM 600 (total prizes)
Under-12 Category RM 450 (total prizes)
Online Chess Platform: lichess.org
U-17 link: https://lichess.org/tournament/4obdjbMv
U-12 link: https://lichess.org/tournament/KilhNb2e
Register before 20th February to get the early bird entry fee of RM 8 (normal is RM 10)
Register for AISS Chess Championship #ACC2021 now!
Link: http://bit.ly/AISSchess2021
For enquiries about the details about the tournament, please WhatsApp +011-5635 3819 or email us at acc@aspirasiedujourney.com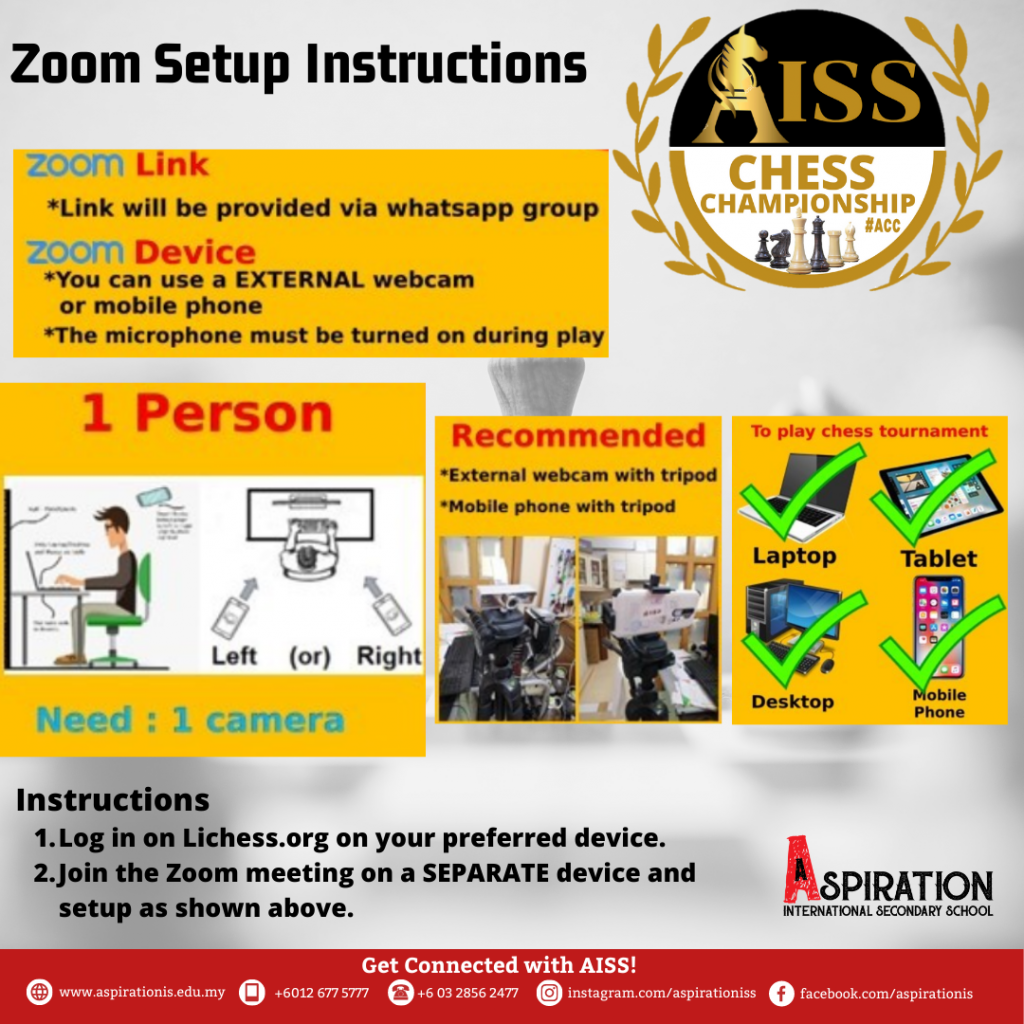 Ask your question here!
January Enrolment is open!
Are you looking to switch your child to the English medium of instruction?
Try out our classes for FREE.
Fill up this form (https://bit.ly/preappplicationAISS) and we will get in touch with you to invite your child to join our classes.
Contact us with any additional questions:
Hotline: 012 677 5777
Email: chairman@aspirationis.edu.my
We are looking forward to meeting you at AISS!