The year 2020 has been a tumultuous year for everyone. And if you are in Year 10 and preparing for the exams in June or November 2021, you should be halfway through the syllabuses. Due to the pandemic, your learning would most probably be disrupted to some extent. 
In motorsports, a pitstop is a pause for servicing, refuelling, new tyres, repairs, mechanical adjustments, and a driver change, especially during a race.
So to help you get back on track before the final lap, Aspiration International Secondary School is organizing a Year 10 Pitstop Seminar. This online seminar aims to cover the Year 10 content in general and focus on key topics in the syllabuses. That way, you are more prepared to take on Year 11 and the exams in 2021. 
Register for Pitstop Seminar – Year 10
We are looking forward to servicing you!
Down below is the schedule and the presenters!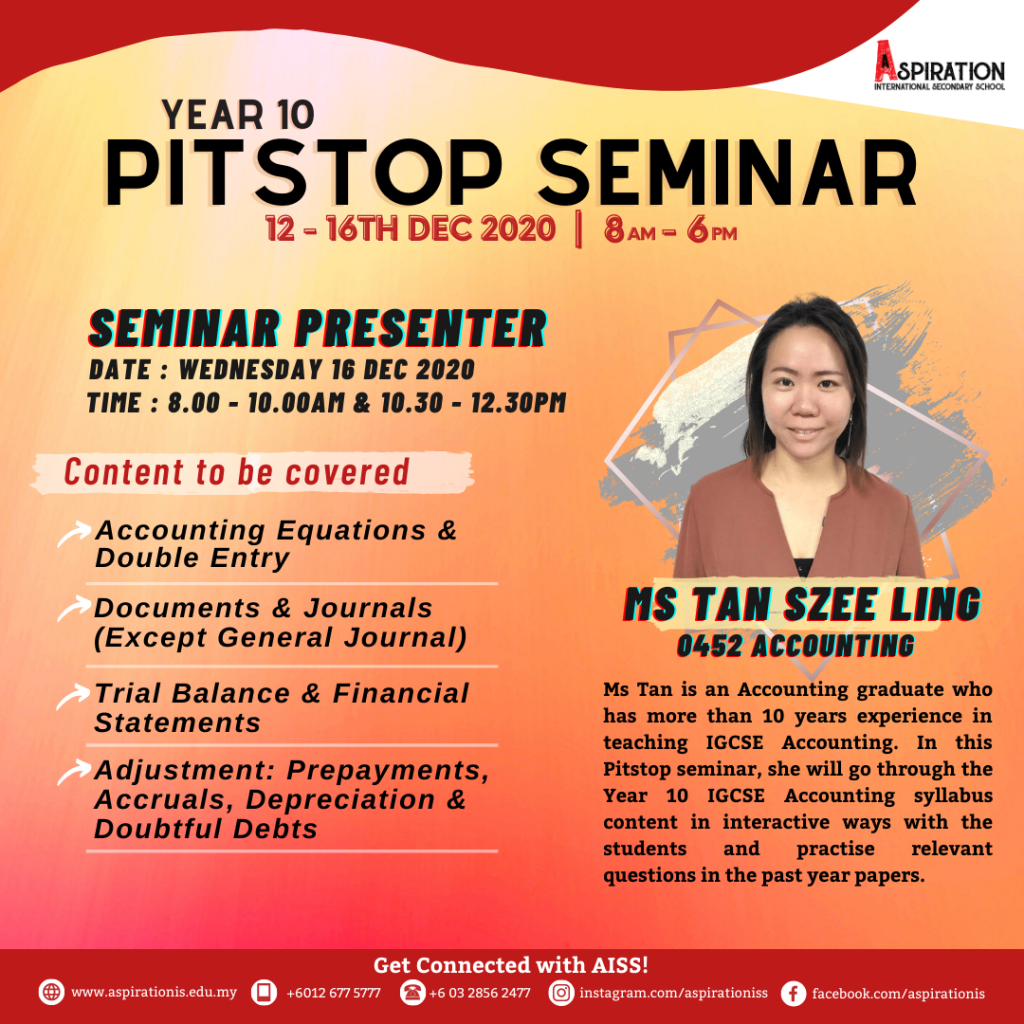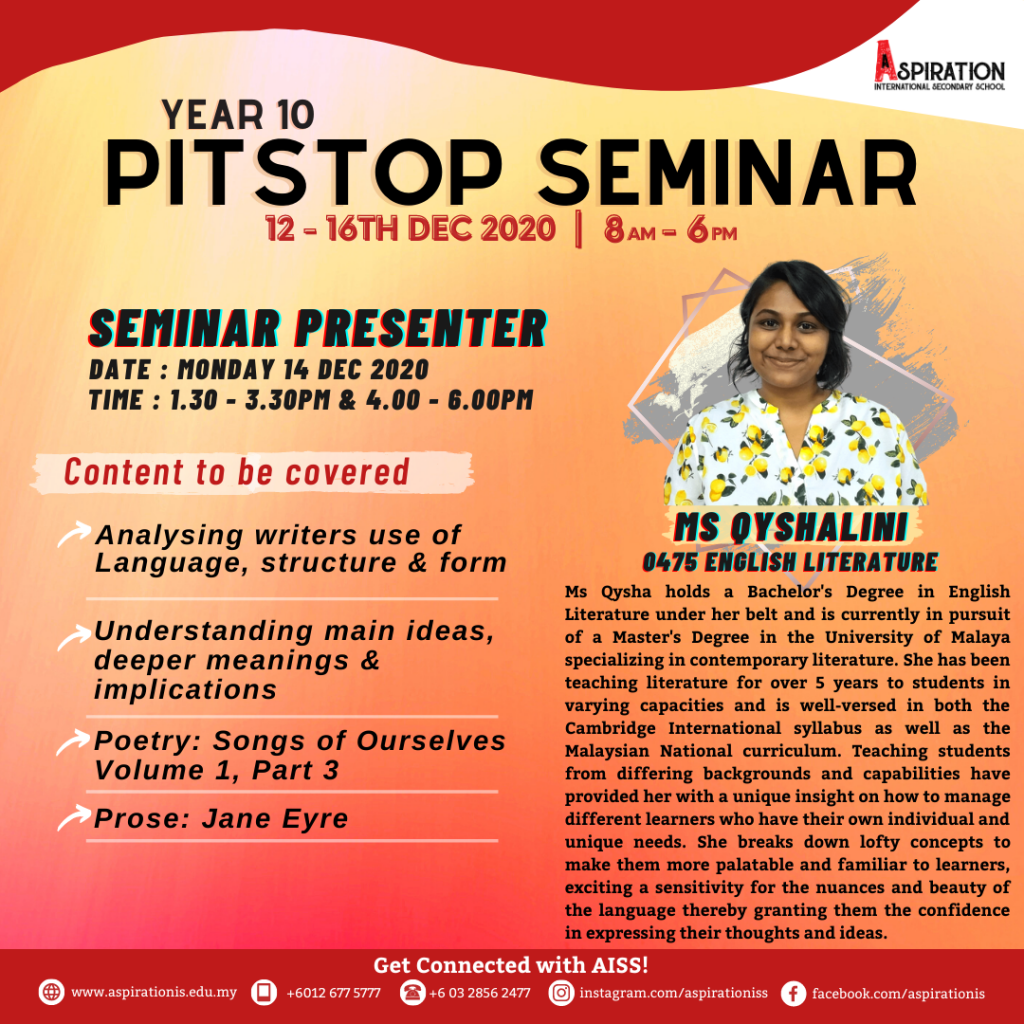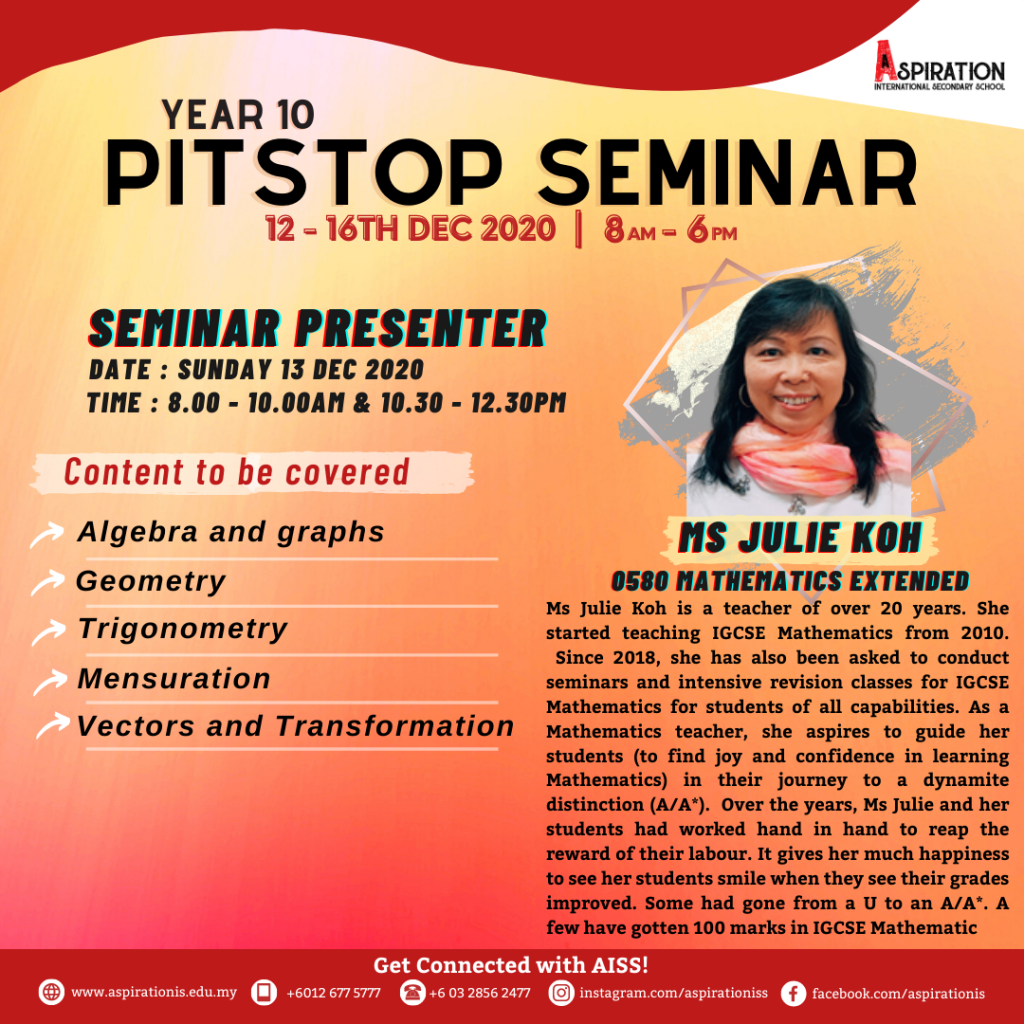 September Enrolment is open!
Are you looking to switch your child to the English medium of instruction?
Try out our classes for FREE.
Fill up this form (https://bit.ly/preappplicationAISS) and we will get in touch with you to invite your child to join our classes.
Contact us with any additional questions:
Hotline: 012 677 5777
Email: [email protected]
We are looking forward to meeting you at AISS!