Writer of AISS Writing Award 2020
Time until announcement!
Days Hours Minutes Seconds
Who will be the winner?
History has been written. For the very first time ever, AISS has hosted a writing competition!
The response was more than we have hoped for. The essays are brilliant!
Thank you to all #WAWA20 writers who worked very hard and wrote their best from 2nd April – 15th May 2020.
The excitement is over and the time has come to announce the results.
Who will be the Writer of AISS 2020?
Before we announce the winners, we send many congratulations to all participating writers.
You should be proud of yourselves for participating in something positive like this talent award. You are all winners for participating.
If the result is not what you expected, do not despair. This is the nature of competitions. Continue to pursue your passion of writing. The more you write, the better you will be and one day you might be a world renowned author.
Random highlights of the contestants!
Here we present highlights from our contestants. Please note that they are randomly chosen and have no significance or relation with the panel of judges.
More will follow!
Meet: Z'Vyr!
Meet: Tan Xin Qi
Meet: AZ!
Meet: Ayush!
Meet: Shashini!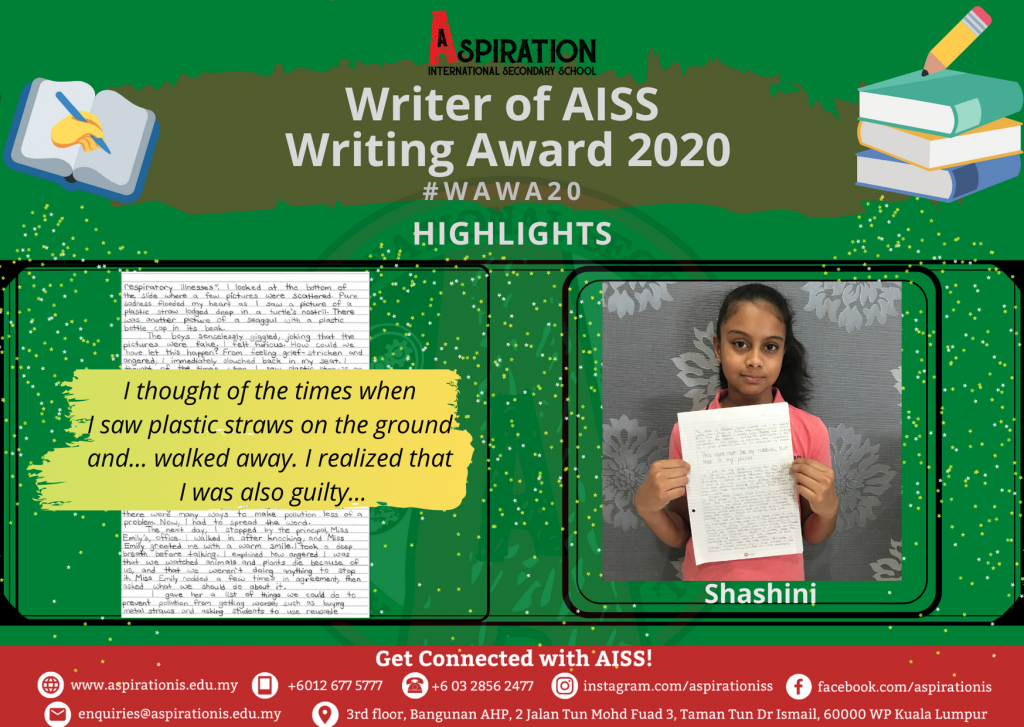 Meet: Karyn
Meet: Russell!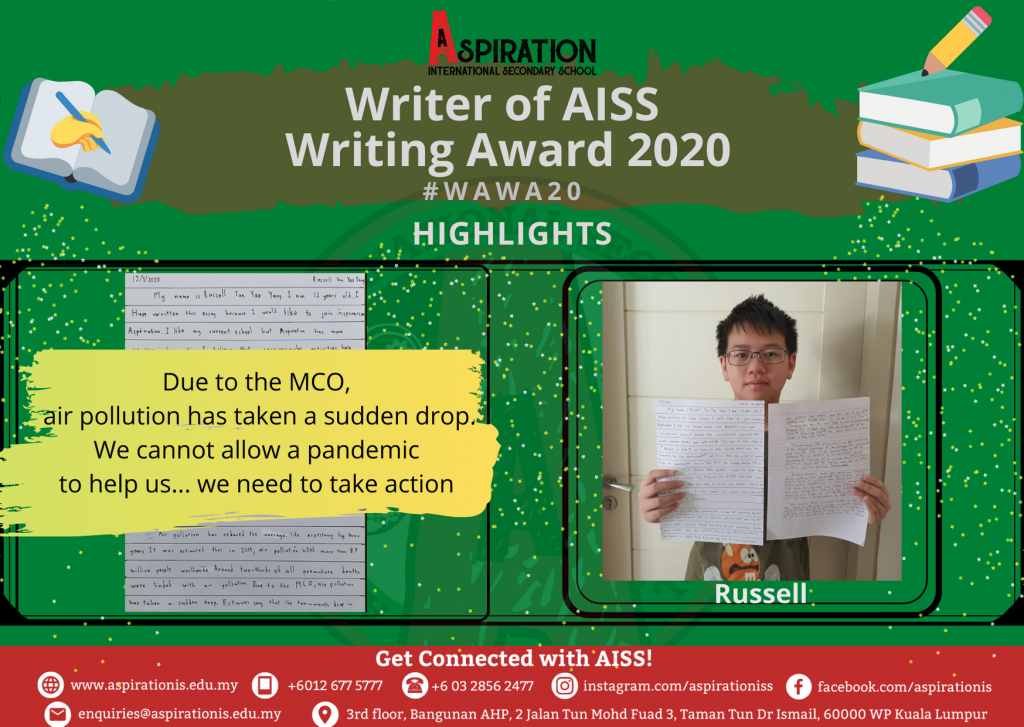 Meet: Kaarthiyani!
Meet: Shopika!
Meet: Nuna!
Pre-register yourself already!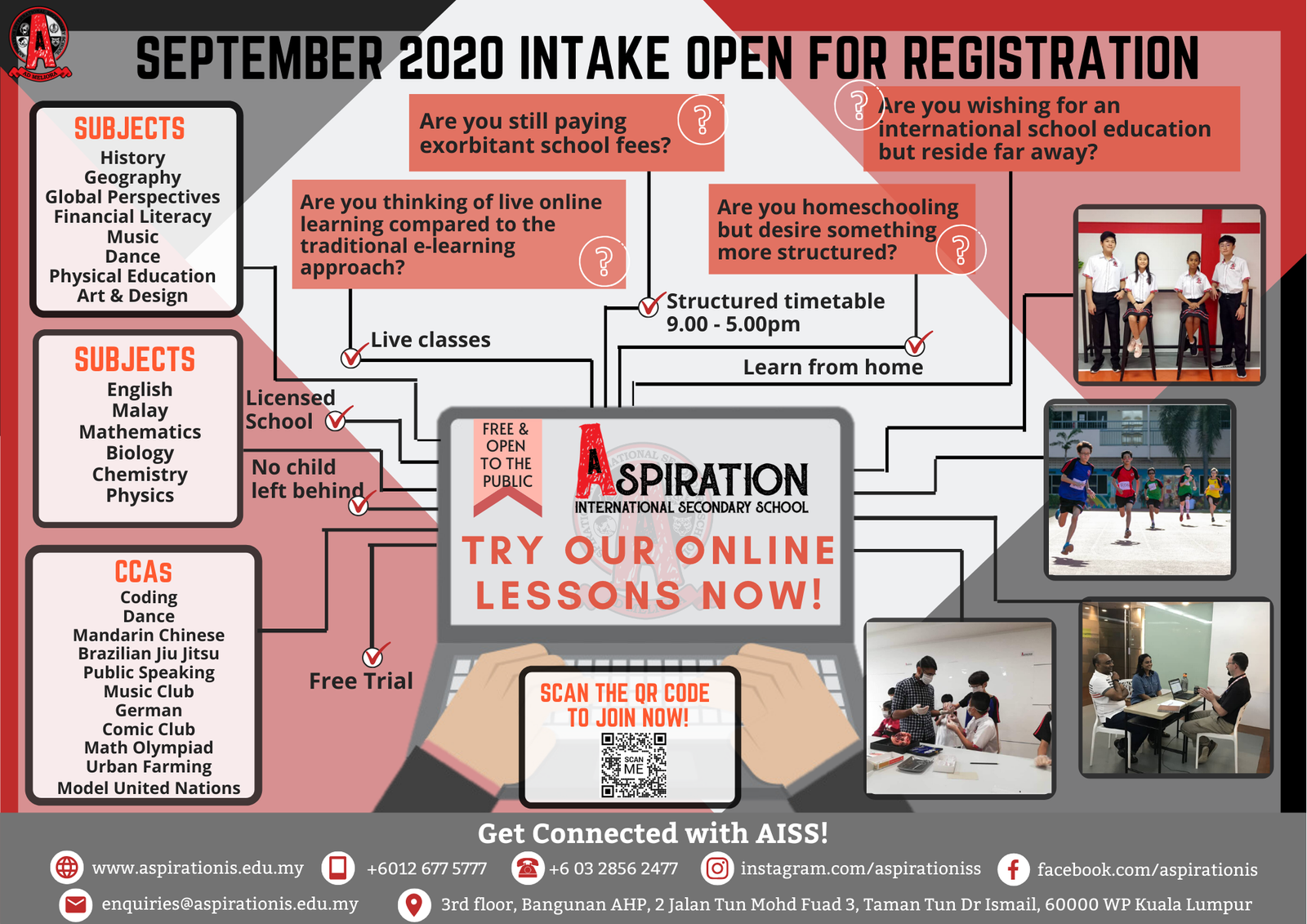 AISS conducts live online classes for its students. Try out our online learning classes for FREE.
Fill up this form (https://bit.ly/preappplicationAISS) and we will get in touch with you to explain in full how to get your child ready to join our online lessons.
Contact us if you have any questions:
Hotline: 012 677 5777
Email: enquiries@aspirationis.edu.my
Hope to see you online!