Aspiration Open Day - 25 Nov 2023
Step into the world of learning and achievement with the recap of the "IB MYP Parents Day - Aspiration Open Day" held on November 25, 2023.
This event was a celebration of the International Baccalaureate Middle Years Programme (IB MYP), providing parents a glimpse into the enriching academic journey their children are undertaking. Scroll through the images below to relive the day and get a sense of the vibrancy that filled the school halls.
Explore the full gallery and delve deeper into the educational journey by clicking the button below: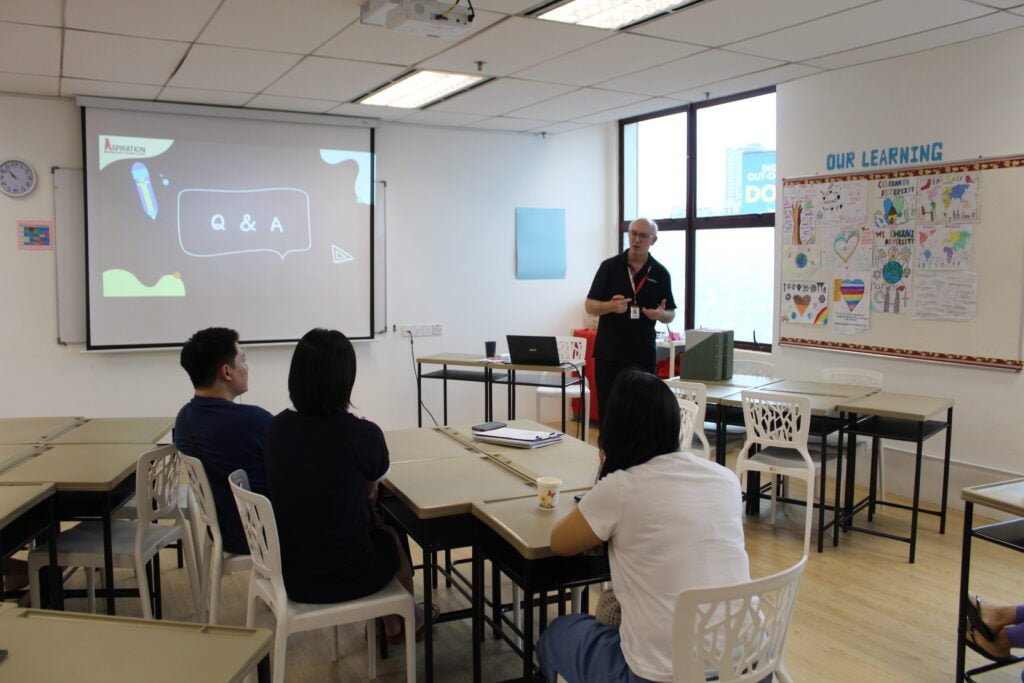 These images capture the essence of a day filled with academic exploration, creativity, and the collaborative spirit of the IB MYP community. We invite you to explore more moments from this event and witness the dynamic educational environment that shapes the futures of our future students.
Thank you to all the parents for their participation and engagement. As we reflect on this day, let's celebrate the achievements of our students and the commitment to fostering a holistic approach to education. Until the next celebration of academic excellence, may the love for learning continue to flourish!
IB MYP Parents Day – Aspiration Open Day – 25 Nov 2023
AISS IB MYP Parent Day: IB Feature Lessons for Parents
Date: 25 November 2023
Time: 10:00 AM – 1:00 PM
Venue: AIPS, PDU
We are excited to invite you to our upcoming secondary school's IB MYP Parent Day on November 25, 2023. It is a unique opportunity for new and existing parents to step into the shoes of your child and experience firsthand the teaching approaches and concepts that are shaping your child's future.
Here's what you can expect at our IB MYP Parent Day:
Featured Classes: Join our dedicated and passionate teachers as they conduct special featured lessons. Experience our teaching approach and get a glimpse of the incredible learning journey your child undertakes every day.
Framework Insights: Gain valuable insights into the MYP's skill-based framework and educational philosophy. Learn how we prepare your child for success in an ever-changing world.
Interactive Sessions: Interact with teachers, heads and fellow parents to foster a strong sense of community and partnership in your child's education.
Special Offers: We have some exciting special offers for both new visitors and existing parents who bring friends along!
What are you waiting for? Sign up now!
Scan the QR code or click on the link and fill up the "https://tinyurl.com/AISSIBMYPParents" form and submit to register now.
See you soon!
#ibmyp #internationalbaccalaureate #internationalprimaryschool #internationalsecondaryschool #primaryschool #secondaryschool #internationalschoolpj #registernow #intake #aiss #aips #aspiration #school #internationalschool #internationalschoolttdi #internationalschoolmalaysia